Dwayne "The Rock" Johnson Reveals His Porn Star Name in SNL Promo: Watch the Hilarious Clip!
by Alyssa Toomey
Dwayne "The Rock" Johnson is set to host SNL for the fourth time on Saturday night—and the promos for his appearance have just been released.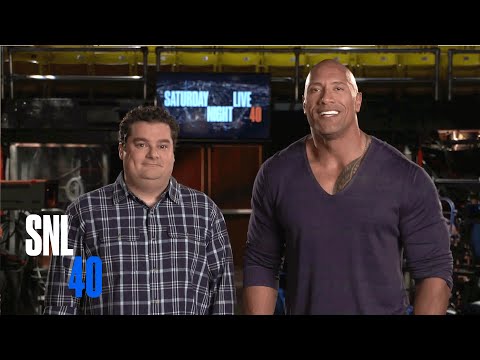 Appearing alongside cast member Bobby Moynihan in the clip, the 42-year-old actor certainly brings the laughs, revealing his porn star name and even his new wrestling catchphrase.